West of Eden kommer till Västsvenska musiker mot cancer!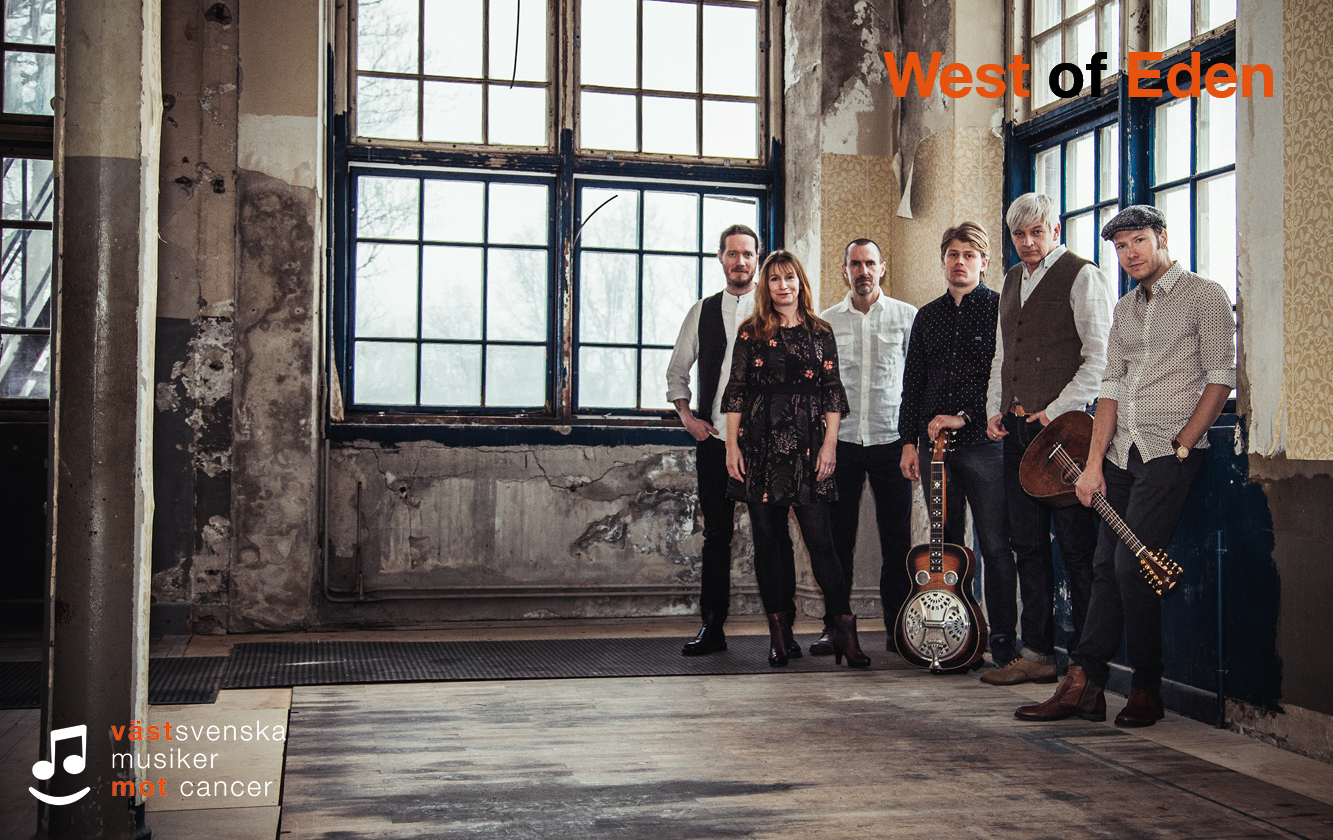 Vi kan stolt presentera West of Eden som en av akterna till Västsvenska Musiker Mot Cancer!
"För fem år sedan gick vår original-medlem David Ekh bort i cancer, vilket förstås var ett hårt slag för oss, både som band och personligen. Vi vill på alla sätt vi kan hjälpa till att samla in pengar till forskningen. Vi gläds åt att chanserna att överleva denna sjukdom blir större och större, mycket tack vare arbetet som görs på Jubileumskliniken. West of Eden är stolta och glada att återigen få medverka på denna fantastiska gala!"
West of Eden är ett svenskt folkrockband från Göteborg som bildades 1995. Deras repertoar består till största del av egna låtar med influenser från irländsk och skotsk folkmusik.
Läs mer om evenemanget och vilka övriga artister som är med samt boka din biljett på Konserthusets Hemsida.
Det går även bra att ringa 031-726 53 00.
—
Allt överskott från konserten går till Jubileumsklinikens Cancerfond. Vill du läsa mer om Jubileumsklinikens Cancerfonds verksamhet, och vad pengarna går till, kan du gå in på www.jkcf.se, eller skicka ett mail till info@jkcf.se.