Niki & The Dove kommer till Västsvenska Musiker Mot Cancer!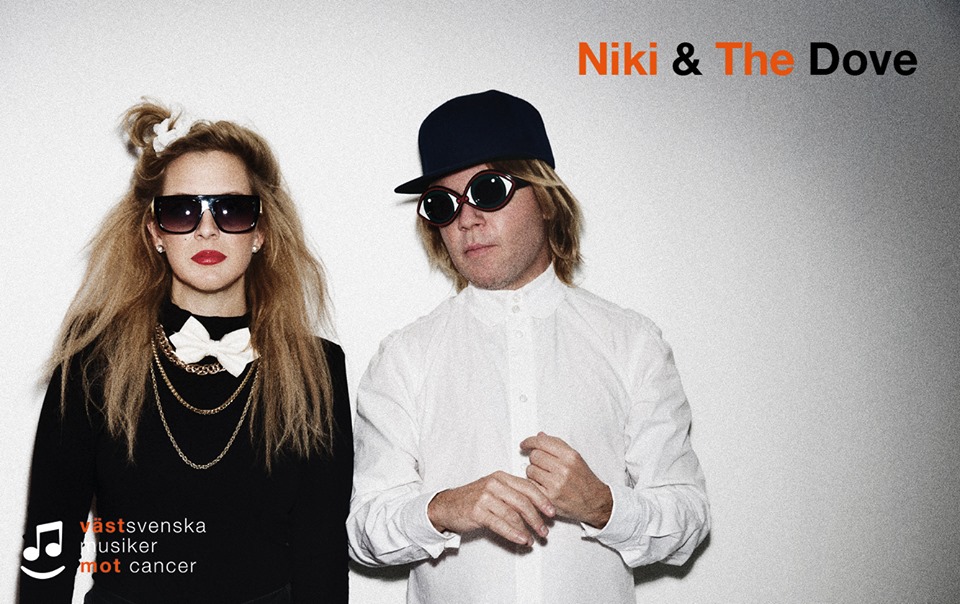 Vi kan stolt presentera duon Niki & The Dove som en av akterna till Västsvenska Musiker mot Cancer!
"Vi tror att alla känner någon som blivit drabbad eller påverkad av cancer i sitt liv. Vare sig det är en själv, en i familjen eller en bekant. För oss är det en självklarhet att stötta denna typ av forskning och vi är tacksamma samt glada att vi får hjälpa till så gott vi kan."
Niki & The Dove består av sångerskan och producenten Malin Dahlström och producenten Gustaf Karlöf. De är en duo inom indietronica-genren som rönt stora framgångar senaste åren. Albumet "Everybody´s Heart Is Broken Now" blev nominerad till tre grammisar 2017, och vann också Årets Pop på P3 Guldgalan samma år.
Vill du veta mer om Niki & The Dove kan du gå in på:
http://www.nikiandthedove.com/
Läs mer om evenemanget och vilka övriga artister som är med samt boka din biljett på Konserthusets Hemsida.
Det går även bra att ringa 031-726 53 00